Best Margherita Pizza on Lygon Street Melbourne
The modest Margherita pizza is one of the most loved pizzas in Australia
Aussies love Margherita pizza because the traditional Italian flavours are both classic and uncomplicated. The balance of perfectly ripened tomatoes, mozzarella cheese, and basil on a crisp dough base with a drizzle of olive oil, is harmoniously fresh and tasty.
So how did this simply delicious pizza come into being? Its origin story is also a little sweet!
Who Was The Margherita Pizza Named After?
The Margherita pizza was named after Queen Margherita of Savoy, wife of King Umberto I (1844-1900) of Sardinia, now Italy. Margherita Teresa Giovanna was born in 1851 and died in 1926. She married King Umberto I in 1868 and became his Queen Consort (which is a term, not a title.)
Margherita was a very popular queen with her public, often referred to as "The Queen of Hearts" by the media of the day.
So how did Margherita Maria Teresa Giovanna di Savoia become the namesake of one of the most beloved pizzas?
Who Invented the Margherita Pizza?
Raffaele Esposito (1878-1936)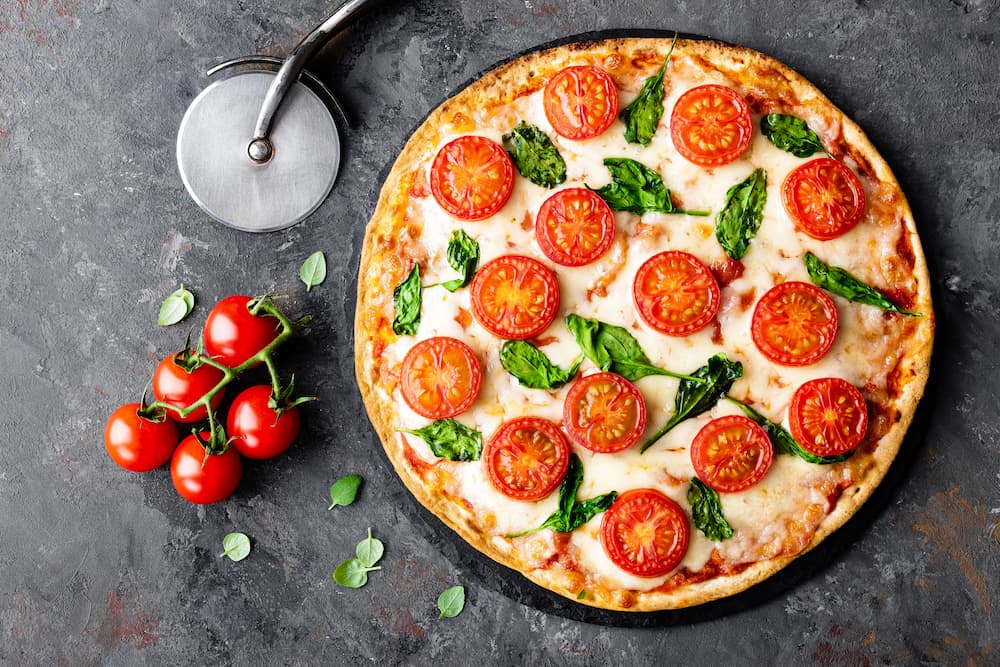 The inventor of the beloved Margherita pizza is Raffaele Esposito, a Neapolitan baker, who is recognised for being the father of modern-day pizza and opening Pizzeria di Pietro e Basta Cosi in 1869.
In 1889 Esposito was invited to the Royal Palace of Capodimonte to prepare a meal for the Italian royal couple, who were visiting Naples on a unification tour of the country. Queen Margherita expressed a desire to sample some of the local specialities, and Esposito created what he considered the perfect dish for her.
He decided his pizza should represent Italy and translated the colours of the Italian flag – red, white, and green – into tomatoes, mozzarella cheese, and fresh basil. This combination allowed each ingredient's unique taste to shine through without being overpowered by another flavour. This was not just a pizza, it was a tribute to the queen and the country!
Perfect Balance of Italian Flavours (and Colours)
When done right, the Margherita pizza features a bubbly crust, crushed tomato sauce, fresh mozzarella and basil, a drizzle of olive oil, and a sprinkle of salt to taste.
Tomatoes and basil pair well together, aromatically speaking. The rich, succulent flavours of sweet tomatoes are perfectly balanced with basil, a strong, sharp herb that has a peppery flavour profile with hints of anise. Mozzarella cheese provides a mild, milky flavour and its stretchy texture against the crispy pizza base combines to create mouthwatering perfection on the palate.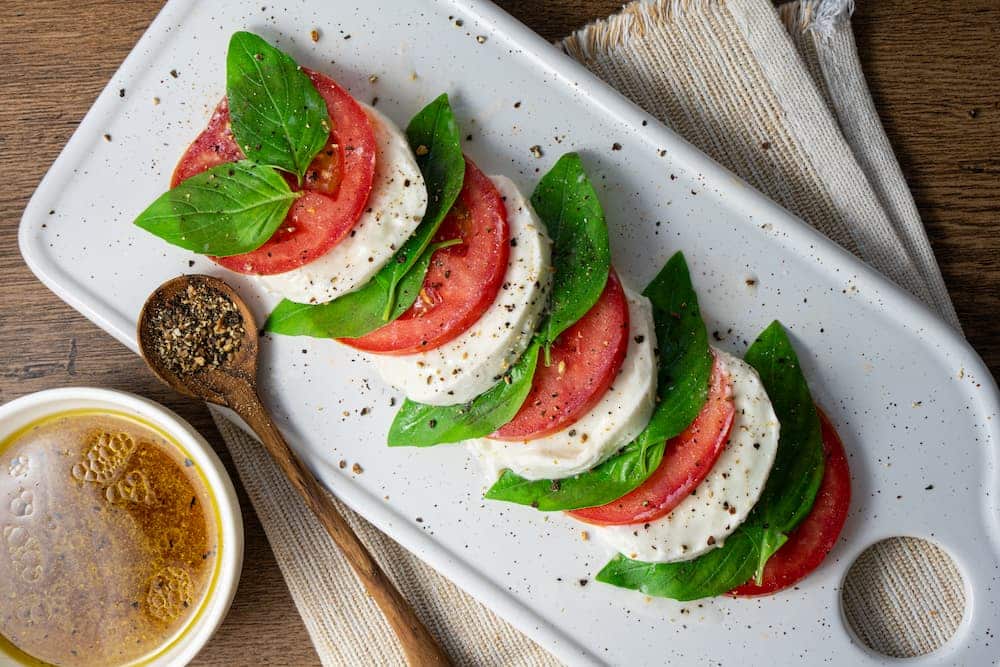 The perfect mouthful involves sweet, savoury, and texture which is echoed in the very popular Caprese salad and succeeds by using the exact same flavour combination, made with tomatoes, basil, fresh mozzarella and a drizzle of olive oil. It's Ms Margherita minus her base.
You will also find Bruschetta and Crostini using this classic combination.
Margherita Pizza Recommendations on Lygon Street
The global popularity of the Margherita pizza is because of its elegant simplicity and perfect harmony of flavours. Check out some of the tastiest Margherita pizza recommendations on Lygon Street, straight from the punters' mouths.